Certified Ceramic Pro & Xpel Paint Protection Film Experts for Guelph and Surrounding Area.
As the global leader in nano-ceramic coating technology, Ceramic Pro is the best choice when it comes to automobile paint protection. Designed as an industrial multi-functional protective coating for surfaces like paint, vinyl, glass, polymers and much more -  Ceramic Pro products are tested and certified as non-toxic. Even safe to use in your own home! At The Guelph Detailing company Ceramic Pro, we are committed to bringing this advanced technology to your automobile and home. We protect your investment with 100% attention to detail and satisfaction guaranteed. We invite you to explore the services and packages we offer below. 
We currently only offer our Ceramic Pro, Paint Protection Film and car detailing services at our 2 Guelph locations.
CERAMIC PRO PACKAGES
Ceramic Pro coatings bond to surfaces at a molecular level, filling in any nano-pores and creating a hydrophobic surface that is impervious to contamination. This makes our product ideal for critical applications across all industries. No other product in the world performs quite like this.
Starting at $349.
Financing Available*
Explore packages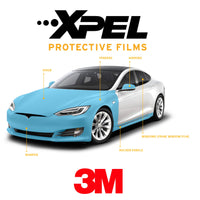 Certified XPEL & 3M Paint Protection Film (PPF)
PPF is a clear polyurethane film that can be applied to any vehicle's painted surfaces. The PPF protects the paint from stone chips, insects droppings, road tar, scratches, swirl marks and other environmental damage that can come in to contact and damage your vehicles paint.
Partial front ends
Full front ends
Full wraps
Xpel Stealth full wraps(turn your paint matte)
Starting at $249.99
Financing available*
GET A QUOTE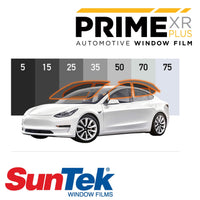 WINDOW TINTING
Window Tint can improve the in-car experience by enhancing privacy, reducing infra-red heat, cutting glare, as well as keeping your skin & eyes safe from harmful UV rays. From nearly optically clear to the blacked out "limo" look, we've got the perfect PRIME™ window tint for every automobile.

Starting at $74.99
Get quote!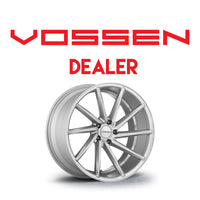 RIM & TIRE PACKAGES
Guelph & area Vossen rim dealer. Get pricing on rims and tire deals here!
Ceramic Pro rim packages - get your rims protected!
Ask for pricing and packages
Paint Correction
Permanently removes swirl marks and scratches from your vehicle's paint. It shaves a fine layer of your clear coat. Depending on how deep your scratches and swirl marks are, certain ones might require wet sanding then polishing. 

Starting at $149.99
get a Quote
PREMIUM DETAILING
Guelph's premium high end detailing. Quality in every detail. Specializing in electric component safe auto detailing using only dry steam on all exterior and interior surfaces. Have piece of mind that your car will be safe from water damage.
Starting at $169.99
VIEW PACKAGES
Tuxmat
Tuxmat was created to provide car owners with a modernly sleek looking mat that provides long term protection. Most of the vehicle mats on the market don't offer the kind of protection needed because they are flat and a universal fit. They shift and expose areas succumbed to salt stains and debris. With a custom fit to your vehicle model and complete with vertical walls, Tuxmat covers the largest possible carpet area.
get a Quote